Techrite is a specialised solutions provider to the Australasian gas industry. Over the past three decades, Techrite has earned excellent reputation in design and supply of gas safety & combustion equipment for industries including CSG/LNG,steel, nickel, aluminum, power generation, plaster board,textiles, food, alternative fuels, automotive,oil,mining etc.
We are also a leading supplier of componentry such as gas valving, ignition controls, pressure switches, thermostats, spare parts etc. to local OEMs of heating & commercial catering equipment.
With warehousing facilities in Victoria, NSW and Queensland, Techrite Controls provides product solutions and services to the gas industry including EPCM consulting firms, heavy industry, licensed Type B contractors, gas-fitters,mechanical services sector, gas infrastructure operators and OEMs of heating & combustion equipment.
Techrite Controls Australia is a solutions partner for:
Dungs combustion controls

Maxon process burners & gas shut-off valves

giuliani anello regulators & filters

Parker Hannifin valving

testo measurement instrumentation

Nenutec actuators

Fenwal ignition controls

APQ pressure regulators & filters

Itron gas meters

ebm papst combination valves

Cleveland pressure switches

G Bee ball valves

Siemens combustion products

And various other international OEMs
Featured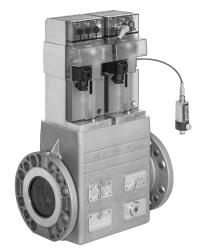 Max. Operating pressure of up to 70 kPa Nominal diameter: DN 50 - DN 100 PN 16 AGA approval no. 8751
read more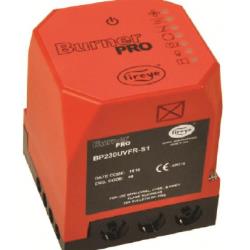 The Fireye BurnerPRO is a compact, microprocessor based, primary flame safeguard control systemdesigned to provide the proper burner sequencing, ignit...
read more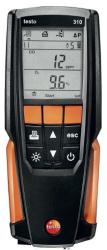 Temperature (flue gas) 0.0 to 400.0 degrees celcius +-1 degree (0.0 to 100.0 degrees) Adjustment time t90 < 50 sec Tempera...
read more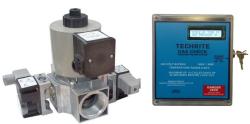 The Techrite Gas Check Pressure Proving System is a self-contained automatic system for use on either Natural Gas or LPG installations, where an...
read more
Techrite Controls Pty Ltd
Phone:

+61 3 9549 4444

Fax:

+61 3 9546 6069

Email:

sales@techrite.com.au

12 Yiannis Court, Springvale 3171 Victoria Australia

Sydney Office
Phone:

+61 2 9624 4486

Fax:

+61 2 9624 6449

Unit 10/19 Boden Road, Seven Hills 2147 NSW

Queensland Office
Phone:

+61 7 3807 9094

Fax:

+61 7 3807 9095

Unit 20, 28 Burnside Road, Ormeau 4208 QLD